New catalogue: 2019-2020
- News
GebuVolco has released a new catalogue in the early spring of 2019.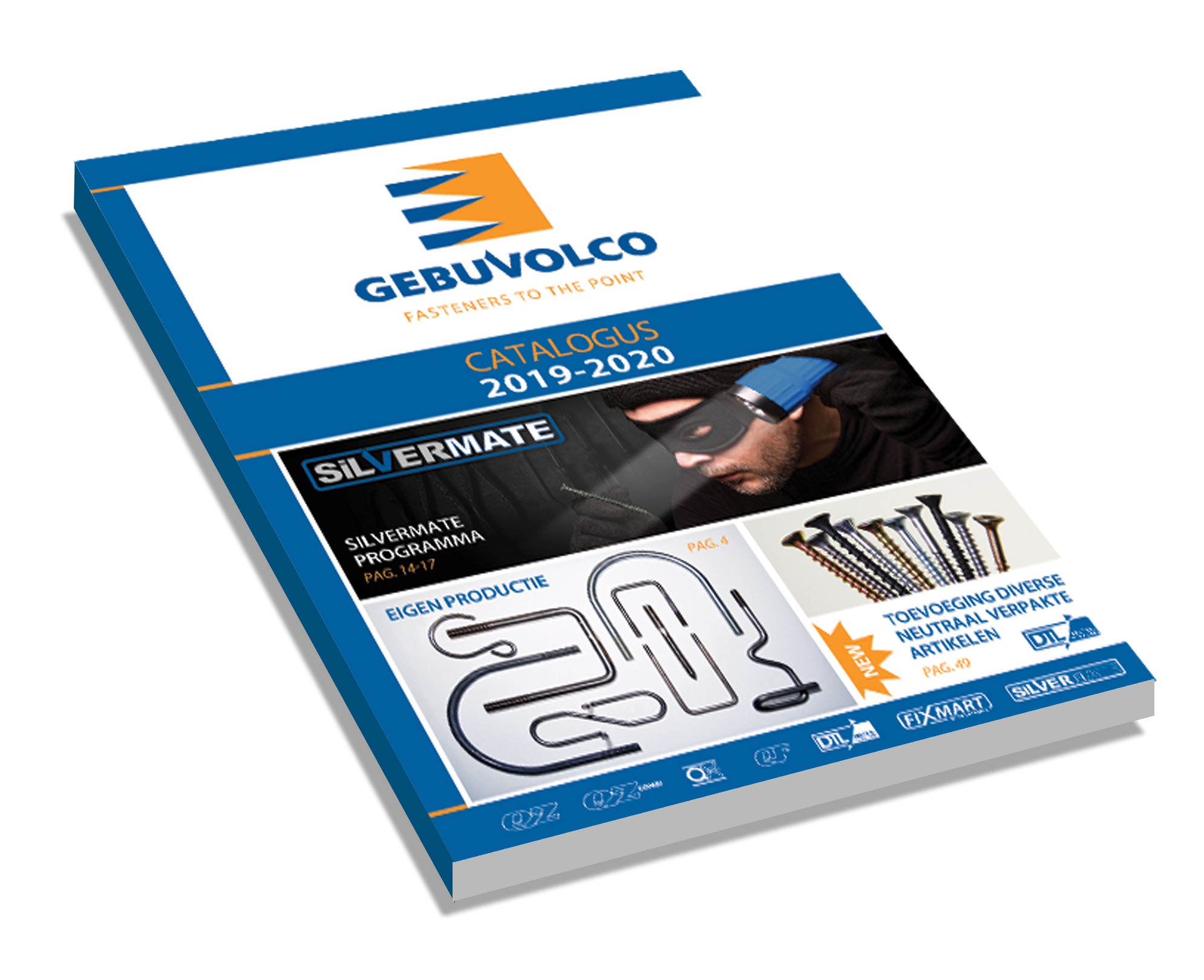 SILVERMATE
In January 2019 we introduced a new chipboard screw: SilverMate. SilverMate is a new, extra-strong chipboard screw with specially developed tip and other distinctive elements, thanks to which we dare say this screw is the best of its kind!
Please see our brands page for more information about the SilverMate screws or go directly to the Product page.
Neutral packaging
Our neutral packaging line has been expanded with a large number of new articles: a further expansion of our frame screw assortment in flat head and cylinder head, both available in Torx 30 and neutral packed trespa screws. More information can be found in our catalog starting on page 49. Of course you can always contact one of our account managers if you have questions about neutral or private label packaging.
iron ware
Did you know that GebuVolco has been producing 'specials' in its own production for decades? You can contact us for a special request for U-brackets, screw eyes and other hardware in various materials, surface treatments, different sizes and designs. On the basis of drawings or samples we can produce a wide range of products at very competitive prices and delivery times. In addition, we have a huge amount of hardware in stock in our warehouse.
Would you like to receive the paper version of our catalog? You can request it here: info@gebuvolco.nl